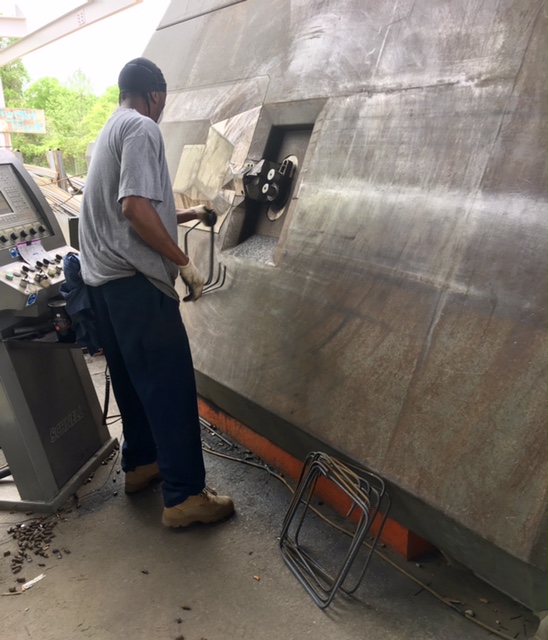 Raleigh Rebar Sales, Supply's Fabricators
We servers the Raleigh & Durham, North Carolina and surrounding areas.
Carolina Form and Scaffold Supply can also fill all of your steel and wire mesh needs on most projects. Our full time estimator is able to provide quality estimates in a timely manner. Professional placement drawings are provided for submittals and assistance for the men in the field.
Combined with our complete product line of accessories including bar supports, chemicals, plastic, rigid insulation and tie wire, Carolina Form and Shoring is one of the only companies in the state that is able to provide the customer with a complete slab package. This enables the customer to deal with one supplier eliminating multiple shipments and invoicing to the project.
Carolina Form and Shoring is dedicated to providing quick turnaround to meet the customers needs. We welcome walk in business and sale 20 and 40 straight length rebar in bundle and piece quantities.
Carolina Form and Scaffold stock include:
Rebar sizes #3 through #8 in 20 and 40 lengths
Wire mesh rolls
Wire mesh sheets
Cut to size smooth dowels form 3/8 to 1
Bar supports form 3/4 through 6
Contact us (919) 553-7124 for an estimate on your next project.
For most people, they are accustomed and familiar with the term "rebar", which is reinforcing steel. Rebar is used in the construction of bridges, buildings, skyscrapers, homes, warehouses, and foundations. Its primary function is to increase the strength of a concrete structure. Concrete is weak in tension and needs added support and strength, which the strength, tension, and compression of steel provides. The steel or rebar fabrication process starts with molten steel. The molten steel is formed it into large rectangular billets and then send it through a series of dies, shaping the steel into reinforcing bars. During process of forming the rebar, deformations are shaped on the surface of the bars. These deformations help in transferring loads between the concrete and the reinforcing steel.